Welcome to Hospital Bassinet Hire Sydney
Your trusted bassinet rental service.

We specialise in the short-term hospital-style bassinet hires so you can bring their safety, hygiene and convenience home with you.
Your newborn essential

Our hospital bassinets are the ideal first bed, bath and changing table for your newborn. They are safe, cost-effective, mobile and the most hygienic solution to have around the house once you bring your newborn home from the hospital.

Twin bassinets and discounted rates are available when you hire multiple.

---
Sleep, Bathe, Change and Store... All-in-one!
With our hospital bassinet hire service, you can do it all.
SLEEP
---
Enables a smooth transition for newborns and an easier recovery for mums.
Allows you to move your baby around the house without waking them.
See your baby at all times through clear sides.
New mattress and waterproof mattress protector included with each hire.
Elevate the tub to prevent reflux.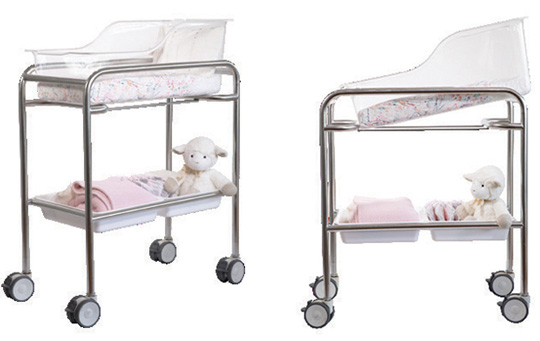 BATHE, CHANGE & STORE
---
Has the ideal height for bathing and changing. (No need to lean over or carry unnecessary weight!)
Effortless bathing with everything you need at arm's reach.
Contains trays underneath – perfect for storing nappies, wipes, swaddles and spare clothes.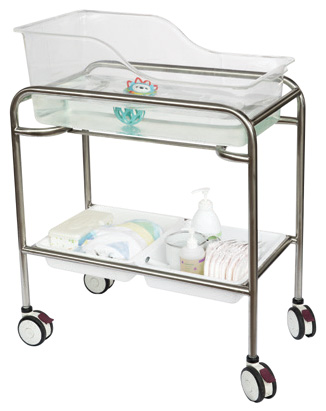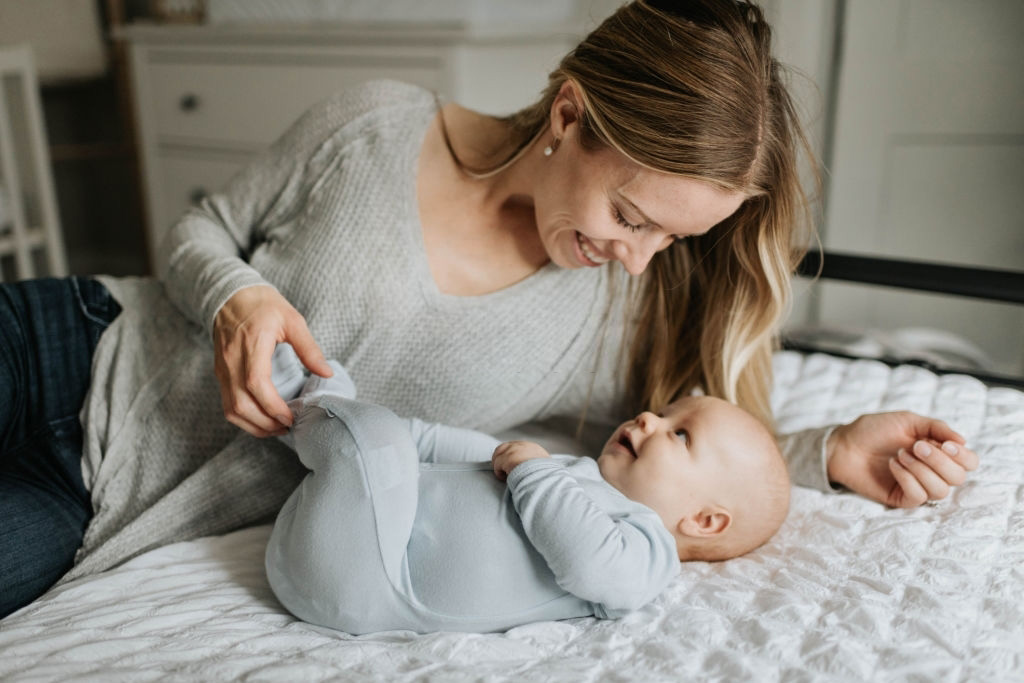 Why parents LOVE our hospital bassinets!
---
SETTLES BABY: Having wheels on your bassinet allows you to effortlessly rock your baby.
PEACE OF MIND: Clear tub so you can see your baby from a distance.
CONVENIENCE: Take your baby (and everything you might need for changing nappies) with you around the house.
DELIVERED to your home!
RECOVER: Perfect height for changing, bathing and rocking... especially after a C-section.
PREVENTS REFLUX: Elevate the top end after each feed for 15-20 minutes.
Why babies LOVE our hospital bassinets!
---
LESS CHANGE: Smooth transition from hospital, as they will be snuggly sleeping in a similar hospital bassinet.
CLEAR SIDES: Baby will be able to see and hear mummy and daddy at all times!
NO TEARS: Having wheels on the bassinet will allow gentle rocking to help calm fussing and unsettlement.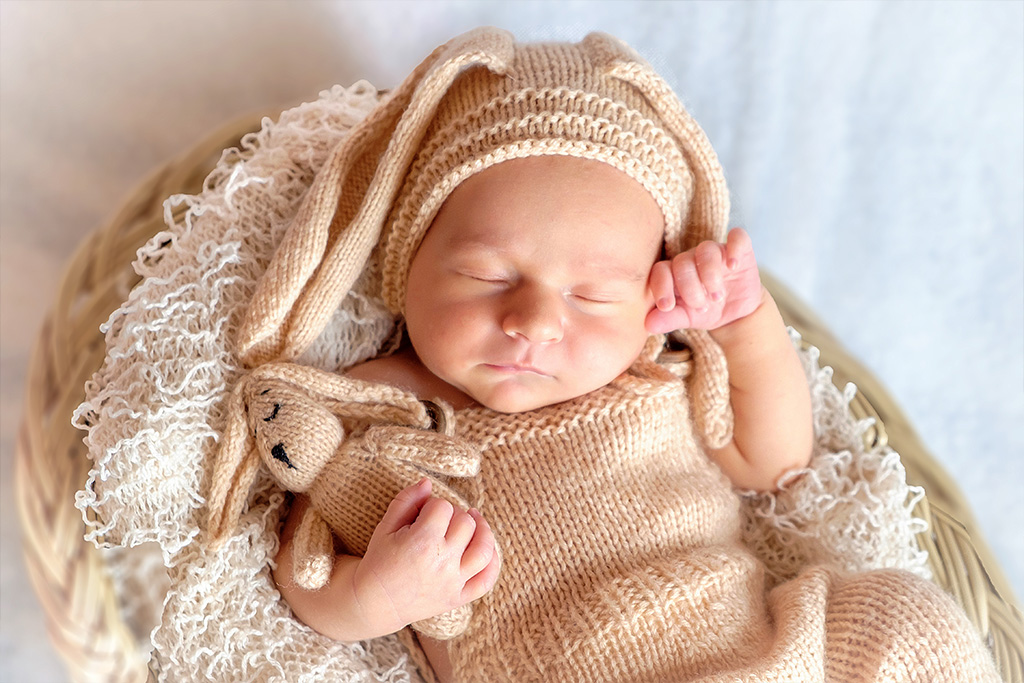 Your family's wellbeing is our top priority

---
That's why we ensure all of our hospital bassinet hired elements and parts (trolley, tub and trays) are thoroughly cleaned, sanitised and inspected in between hires. We also provide all customers with a brand new mattress and mattress protector with each hire.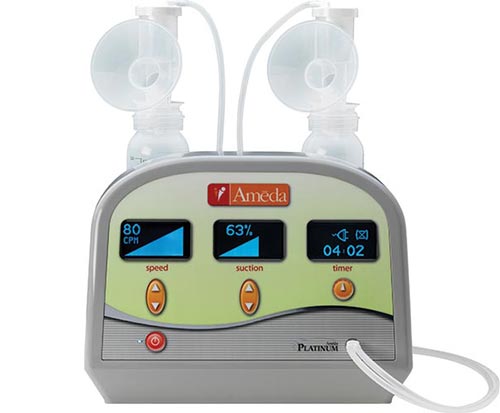 What they're saying about us!
I highly recommend Mariana and HBH Sydney. Their hospital bassinets were a wonderful connection from the hospital to the home, especially in the first 3 months. They were portable and doubled as a bath which made life with a newborn a bit more easier. Bassinet hight was so good that it aided with the recovery - no unnecessary back bends for nappy changes and baths. Newborns grow so quickly that when it was time to return it 3 months later, we were already ready for the next transition. Communication with Mariana was fabulous and friendly and delivery and pick-up was very efficient. Have used the service twice now and am very satisfied and happy to recommend to mothers.

Amazing service from Mariana! She organised the bassinet so quickly for us when we needed it - on the same day we contacted her in fact! it was an absolute lifesaver for us as new parents!!

I hired two bassinets for my twins and they were fantastic. Great to sleep in and to wheel around the house. They both had a bit of reflux and it was great that I could sleep them on an angle in the bassinets.

The service Mariana and her team provided was exceptional. We decided to hire the hospital bassinet at the last minute before baby Lucas came home from the hospital and Mariana was able to organise it all. It was so convenient having the hospital bassinet which was also able to be used as a bath. We also loved being able to see the baby thru the clear plastic. An added bonus was being able to elevate the bassinet for after feeding. I would definitely recommend it for any future parents.

I have been using the Ameda Platinum Breast Pump and loved it! I had to express to boost my milk supply when my little one was born and have tried different brands of electric pumps (single and double pumps) and it would take me over 30 mins to collect a very small amount of milk. A friend recommended I look into a hospital grade pump and I came across Hospital Bassinet Hire and their Ameda Platinum Breast Pump and it's been a life changer! It is so efficient, easy to use and the double pump makes it so much faster to collect from both breasts at the same time! Mariana has made the delivery and the whole process so easy and she's been such a treat to deal with. If you have a bumpy breastfeeding journey like mine or just need to express to get some extra help, I could not recommend Hospital Bassinet Hire and their Ameda Platinum Breast Pump highly enough!

We absolutely loved it. Having the bassinet next to your bed at night, high enough to not have to bend over every time you pick up the baby and having the peace of mind that the baby is safe at all times is priceless. The bassinet is super convenient and easy to move around the house. We could literally bring the baby with us everywhere in the house. It gave us much more confidence moving the baby around, especially in the first couple of weeks. Being be able to have the baby with us at all times ❤ is the best. We would keep it longer if the baby had not outgrown it already. The pick-up and delivery home is super convenient, the communication was easy, the process smooth and the price very competitive. Thanks heaps Jennys and Mariana, we will surely contact you when we have our second baby!

Hiring a bassinet from Hospital Bassinet Hire made our first few months with a newborn so much easier. The style of bassinet was familiar to our baby and so was one less thing to get used to when we arrived home. For us as parents, it was very convenient having a bassinet on wheels that we could move around the house along with every day essentials that could be stored in the trays below the bassinet. It was also reassuring to know that the bassinet arrived cleaned and sanitised with a new mattress and waterproof mattress protector included. Mariana was so helpful throughout the booking process and communication was always efficient and timely. We are so glad that Hospital Bassinet Hire was recommended to us!

As first-time parents, this is something we could not think till we got discharged from the hospital. Contact the team, and they put the effort to complete the delivery same day. Communication was perfect, very clear and timely. Lastly, we could not believe how useful it is. We extent it till the little one outgrown it. Thanks for all your support team.

Yep, the service was great, pick up and drop off made the rental super easy. But, the best thing was how useful this was! We kept extending the rental until baby had well outgrown it. Baby is safe and gets to look around and be part of the action too, with the clear sides. This is our second time renting and would see it as an essential item for newborns in the house. Rent one!

I was lucky enough to receive a bassinet hire as a gift and it's seriously been the best thing ever! They're just like the ones in the hospital, so really easy to wheel around the house (in and out of the bedroom etc). The transparent plastic makes it easy to see what your baby's up from anywhere in the room. Can also be used as a bath which is an added bonus. Suited my little guy up until about 3 months (and he was a big baby). Pickup and delivery were seamless. Thank you!

We hired a bassinet from this company a few years ago and this is the second time. Their customer services is second to none. Us retaining the mattress and protector is a clear sign that they take hygiene very seriously particularly in this moment we are living now. With prompt deliveries and great communications, if we are to have a 3rd child, I will definitely contact them again. Highly recommended to all the new mums and mums to be.

Fantastic service, so easy to arrange delivery and pick up. They went above and beyond to make things easy when your head is very much focused on your newborn baby/babies (in our case twins!!). Recommend especially if you have twins for the first 2 months, made our life so much easier!!

The hospital bassinet was a fantastic way to transition our bub into our house after coming home from the hospital. It was especially good while recovering from C section. Mariana was also very helpful in being flexible to work out delivery times. Would highly recommend this service.

This was the best idea I had to hire this Bassinet. I had a c section and we loved the hospital bassinet in the hospital. It's been great so we don't have to bend down. We can move around the house easily and see the baby. The storage is also useful I will miss having this! The service was great and fast. Highly recommend.

Hospital Bassinet Hire provides such a great service - friendly, efficient and a fantastic product. We have used Hospital Bassinet Hire for both our babies. Highly recommend their service. Thanks again.

Great especially as lived out of area they handled postage just made a phone call and straight to our door highly recommend this, best thing for my wife specially with me at work she can have bub close no matter what room she is in definitely get it again on the next one thank you!

I would highly recommend hiring this style of bassinet for all parents of newborn babies, as it creates a sense of ease being able to see your baby whilst lying down. Also the height of the bassinet is perfect. And it doubles as a baby bath - saves on unnecessary baby accessories. I only wish I had this for my first child! The team at Hospital Bassinet Hire were excellent - no fault in offering quality service.

Mariana is a pleasure to deal with, caters to expectant and new mothers needs when delivering and picking up bassinet. Bassinet works great in those first few weeks, highly recommend.

Absolutely fantastic service from Mariana and her team. Having this bassinet at home was an absolute life saver after having a c section. It is the perfect height to pick up bubs and can be wheeled everywhere. Makes cooking, showering and even resting a dream. You can see bubs at all time. I found this especially helpful because I have a very inquisitive toddler who was desperate to be touching baby all the time and this kept Bub safe and up high away from not so gentle but very loving toddler hands. The delivery and pick up and communication is absolutely flawless. I wish I knew about this service with my older two.

Highly recommend using Hospital Bassinet Hire Sydney. There are so many advantages to hiring these bassinets to list they are handy, clean, versatile etc etc. It is one of the must have items for any new parent. Mariana also goes above & beyond to assist you making the whole process easy and pleasant.

Fantastic service. Used them twice for our 2 kids and they have been fair and priced well. Always a pleasure to deal with, hassle free

I highly recommend hospital bassinet hire. Mariana is extremely professional and called to arrange delivery prior to getting out of hospital. We hired the basinet for 3 months and it was the best money spent. As a new mum having a clear bassinet meant less anxiousness checking on our son whilst he slept. Having wheels on the bassinet meant he slept better by being rocked to sleep and I could wheel him into the room with me. Storage underneath was perfect so I could keep nappies, wipes, flannel wraps and a change of clothes which saved me going from room to room after my c section... will definitely be using the service for baby number two.

Amazing service from drop off to collection. The bassinet was delivered within minutes and the team were so incredibly helpful. It was such a wise investment for those early months allowing me to have our little one with me and in sight from sleep to shower to daily tasks. This was a life saver! Collection was seamless too which I was worried about having a very wiggly tired baby in my arms. Thank you so much.

Great experience with Hospital Bassinet Hire at Brookvale, Mariana is very friendly and always goes above and beyond expectations. In my case I also needed to hire a breast pump after leaving the hospital and they were able to arrange this one for me ASAP. My newborn loved the bassinet as much as we did, very handy to move bub around home. Thank you so much Hospital Bassinet Hire, we will definitely use your service again for the next one.

As a new mum it's been such a help and joy to have this clean, useful bassinet delivered to our home. It's the same as the one we used and learned to bath our newborn in at the hospital, maybe a little higher (which helped save my back!). We kept ours until baby was past 12 weeks, when she's almost too big for it, just because it's been so helpful.

This is our second time hiring and have been thrilled with the service and product on both occasions. The bassinet at home is an easy transition from hospital to bedroom. We used ours to change, bathe and rest our newborns, and then moved them into the cot when they got too long for the bassinet. Mariana was lovely to work with, and very attentive. Highly recommend!

Great option for apartment living - as get to return the bassinet once done with it and no need for storage. Also, the wheels allow for perfect rocking baby to sleep.

Wonderful service for a new mum. The trolley comes clean, on time and with a lovely little mattress protector and mattress to keep. The convenience of this service is highly attractive! I Have recommended this company to many of my new mum friends and have personally used them with my 3 babies.

The service offered by Hospital Bassinet Hire Sydney is second to none. Having one of their bassinets delivered on-time made the transition home with our new twins so much easier. Communication was A++ and the drop-off, pick-up service was faultless.

Hiring a hospital bassinet was THE best tip I got as a first-time mum and the customer service from this group was excellent. It was so easy in terms of delivery and pick up, and we even extended the hire twice. Would highly recommend!

Fantastic service, Hospital Bassinet Hire are a dream to deal with: they managed to organise a bassinet on the spot for me with no notice. The bassinet was in great condition and made the transition from hospital to home a lot easier.

Wish I did this for number one! Don't know how I would have lived without it for number two. Fantastic communication and service. Highly recommend for new parents for an easy transition from hospital to cot.

We hired a bassinet for the second time and it has been wonderful! I would highly recommend hiring one to any new parent/s. The benefits are just too long to list but a few of the main ones would be being able to see baby from where you are e.g bed or lounge at all times very reassuring, another would be making the transition from hospital to home so so easy, they are versatile, great storage, elevated for reflux, a bath, mobile and delivered to you and picked up, like I mentioned the list goes on. The booking was friendly and easy and quick and any questions have been answered promptly. The team really went above and beyond to help us we can't thank them enough and would definitely hire again.

Just want to say that the guys at Hospital Bassinet Hire are amazing! They drop off and collect to make it easy and the bassinet is so practical. I have twin toddlers also so being able to put the brakes on was a Godsend. Being able to see my little lady when she slept beside me and wheel her with me around the house was just brilliant. Highly recommend.

We were impressed with your service. It was so good to come home from hospital to a bassinet waiting and we had so many comments from visitors about what a great idea it was. Rehiring was also easy and it made such a difference to be able have easy access to our little babe after having a c-section. Thanks again.

To the team at Hospital Bassinet Hire, we just wanted to thank you for the service you provide. We have used your company twice now, back in 2010 with our son and now in 2013 with our little girl. We found the service efficient and reliable. Everything was done easily and always with no hassle. We appreciated the great start you allowed us to have with both our children. We would certainly recommend your company to others. Thank you!

Wonderful service as usual. This is my second time to have used you and I could not recommend you enough to anyone who is expecting a baby. You are always friendly and efficient and the product itself is such a stress reliever when bringing a newborn home. Thank you!

The service, communication and product provided was excellent. Making the coming home from hospital a very pleasant experience with no hassles in regards to organization. Also putting my mind at ease with the clear visibility of the bassinet. Also very polite, friendly and understanding over the telephone. I would definitely recommend to my friends and family and would hopefully one day hire again.

Fantastic service, pristine condition! It was great to be able to see my babies (twins) through the side from across the room, rather than having to stand over the bassinet to check on them. Highly recommended!

The transition from hospital to home was made easier with the knowledge that my baby was to sleep in the same style see through bassinet bed once home- it could be positioned right next to me, wheeled around and doubled as a change table. Thoroughly recommended!

I can't tell you how much we loved having this bassinet when we brought our bub home from the hospital. My husband commented that he didn't know what we would have done without it. In the initial weeks we used it for bub to sleep in, and also to change on – and in those first few weeks when several "accidents" happen a day, it was so easy to clean and replace the pillow-case that bub was sleeping on, without too much disturbance. We also loved being able to wheel it around the unit easily to set up wherever you wanted. We would definitely hire again with a second baby, and the service we received from Hospital Bassinet Hire was fantastic, delivered to our door on the day we arrived home and picked up at our convenience – very friendly service as well. Thank you Hospital Bassinet Hire!

Hospital Bassinet Hire is absolutely fantastic! I can't recommend their service highly enough to new parents in search of a bassinet for their newborn. The bassinet was so perfect for our baby, we were sad to give it up!

I cannot recommend Hospital Bassinet hire enough – I did not know this service was available for my first child. Fortunately I saw the flyer and I knew I wanted it for my second. The clear sides made such a difference I loved having my gorgeous baby boy's face so close to my own pillow at night. I will cherish the memories. Lovely friendly service, super clean. Thank you.

When I first decided that a bassinet would be useful at home it was like a light-bulb went off in my head! I was thrilled when I learnt I could hire one. For my first baby I was forever running up and down the stairs whenever he woke or cried etc so to have somewhere downstairs (where I spend the majority of the day) where my second baby could lie/sleep/get changed, was invaluable. I only wished I had thought of it for first baby – and wouldn't hesitate to hire one again for any future babies...!

I loved my hospital bassinet that was delivered to my home when I was discharged. It's an all in one so it didn't take up much space and saved me money whilst I decided what furniture was important to have for my baby. It was also what my baby and myself were used to, so it gently eased me into motherhood! I would not hesitate to recommend this service to others.

I called up early one morning and the bassinet was delivered that afternoon which was great. The clear bassinets are so useful and safe. Being able to store all of baby's change needs was so handy and also being able to wheel the bassinet around was very convenient. I strongly recommend hiring a bassinet for your newborn and would definitely use again for my next baby.

I could not fault my dealings with Hospital Bassinet Hire. They were a pleasure to deal with, very professional and pleasant and made everything just so easy at such a stressful/exciting time bringing our newborn home. I highly recommend this company and their service. Delivery was extra speedy and the bassinet immaculate.

We couldn't be happier with the products and service provided by Hospital Bassinet Hire. The quality and cleanliness of the bassinet was of a very high standard and the ease or arranging drop off, extending the hire period and bassinet collection couldn't be easier. We would have no hesitation in recommending the services of Hospital Bassinet hire to our friends and family.

Hospital Bassinet Hire are prompt and professional service with a quality product!! Whilst in the hospital with my first child, I appreciated the 'benefits' of a clear bassinet during these early months. Although initially cautious of a 'hire service', I was immediately put at ease and confident with Hospital Bassinet Hire's reply ... Within a day or so the bassinet was delivered to my door (and she was so very friendly to my mother and father!!) and ready for Dakota Belle!! The bassinet was spotless; in great working order and so very useful (eg trays below to hold the needed nappy or blanket). If you are considering hiring a bassinet; do so ... And this is a great service provider!

When our 'family heirloom' bassinet became impractical (after 1 night at home with our baby), we were very grateful that a close friend had used Hospital Bassinet Hire and recommended the service. We immediately called and were told that a bassinet could be delivered that afternoon. The Hospital Bassinet was wonderful as it allowed us to view our newborn at night, through the clear bed, and move him into the lounge room during the day to ensure his safety and our ease of mind. We wish we had known about the service for our first child and have recommended it to everyone we know who is having a baby. Again, thank you!

Hospital Bassinet Hire was an absolute pleasure to deal with. Back problems meant that it was not possible for me to bend over and bathe the baby so the bassinet was a God-send. The bassinet frame was very sturdy (not at all like the flimsy plastic frames you can buy from the baby shops) and I felt very confident that the baby was safe whilst bathing in it. It was also a perfect height for me to stand straight up straight and not put any pressure on my back, and yet easily support the baby whilst bathing him. The quality was first class, as was the service. I wouldn't hesitate in recommending the use of a Hospital Bassinet as it will definitely make your life easier in those early precious months.

Our son had reflux in the early months. Being able to elevate the bassinet assisted with this problem and changing the linen couldn't have been easier.
Contact Us Today!
---
If you would like to request a hospital bassinet hire or Ameda Platinum breast pump hire or have a question for us, please fill out the form below and we'll get back to you as soon as we can.
(Fields marked with * are required)