Sleep, Bathe, Change and Store... All-in-one!
---
Our bassinets are the ideal first bed, bath and changing table for your newborn. They are safe, cost effective, mobile and the most hygienic solution to have around the house when it comes time to bring your newborn home from hospital.
Introducing your newborn essential! With free delivery and collection across most Sydney metro suburbs, minimal set-up required, and all of the practical hospital-style features you know and love, you can rely on our bassinet hire to support you and your family as you ease back into life at home.
Make bath time a breeze. Our hospital cribs are the ideal first bed, bath and changing table for your newborn. With wheels to scoot around, a built-in tub and plenty of storage space, our bassinets make bath time a breeze! Plus, they are the ideal height for mums recovering from c-sections. See for yourself how easy it is to turn the bed into a bath, and vice versa.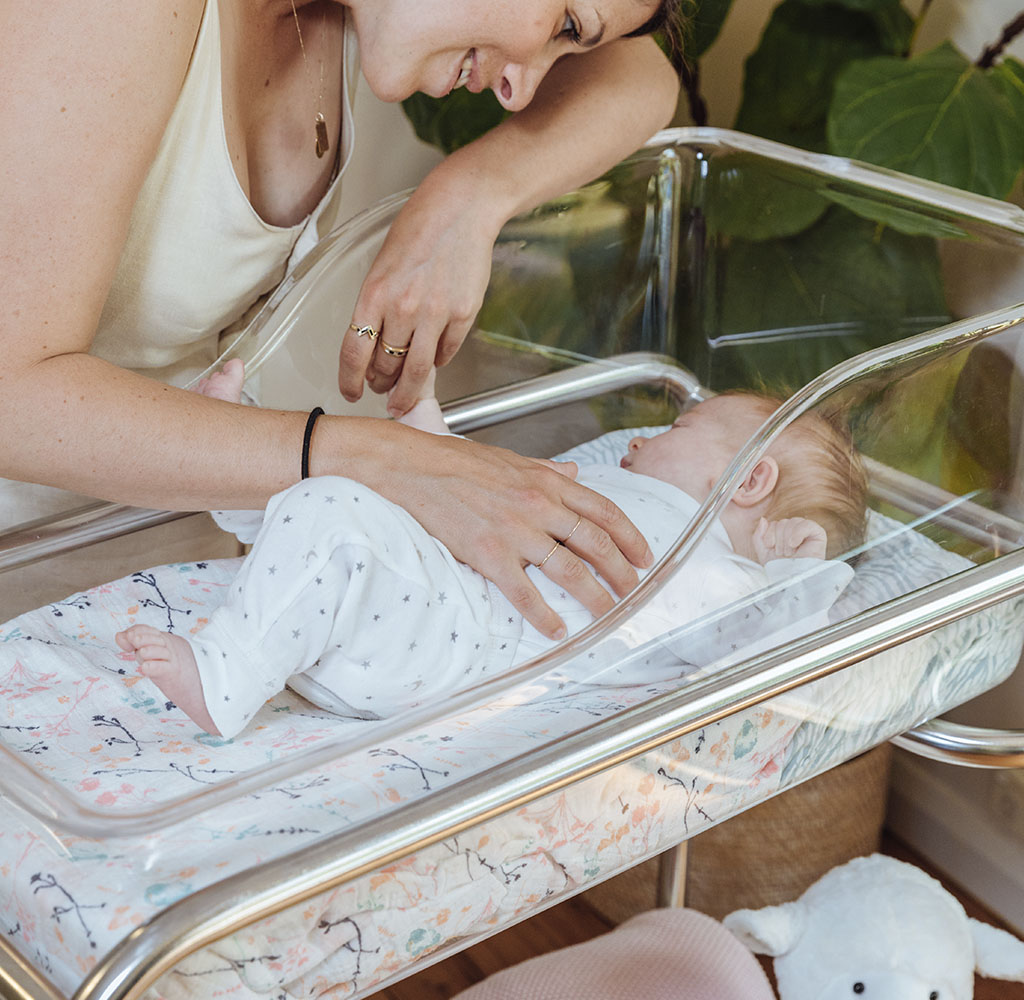 Why choose our baby bassinet hire service?
Multi-purpose: Bed, bath, change table and storage.
Cost effective: No need to purchase multiple items.
Safe: Sturdy, stainless steel frame with large lockable wheels.
Mobile: Easily move your baby between rooms, including the bathroom.
Hygienic: Cleaned and sanitised in between hires (using a hospital grade disinfectant) + Easy to clean during use!
Convenient:

No need to store baby furniture between babies.
Delivered to your home!
Easy to change linen.
Excellent for downstairs use in multi-storey homes.
Confidence: View baby through clear sides (especially at night without getting out of bed).
Options: Twin option available.
The hospital baby cot features you'll love
Stainless steel frame.


Clear acrylic bassinet tub.


Sturdy large wheels with lockable brakes.


Bassinet can be elevated at one end.


New BabyRest mattress & waterproof mattress protector provided with each hire.


Bottom storage trays.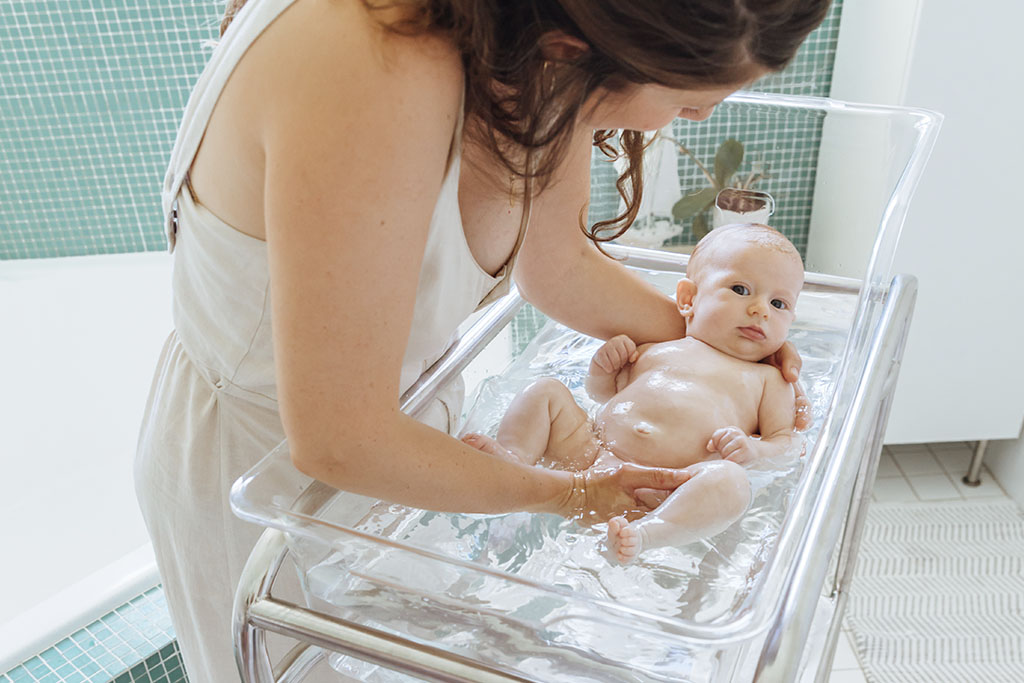 Single Bassinet
2 to 4 months, sometimes even more if you are using it as a bath too!
Frame dimensions: 92cm (h) x 42cm (w) x 78.5cm (l)
Mattress is 67cm (l) x 31cm (w) x 5cm (h)
Twin bassinet
1 to 2 months if babies are sleeping together.
Frame dimensions: 92cm (h) x 63cm (w) x 78.5cm (l)
Mattress is 49cm (w) x 62cm (l) x 5cm (h)
Bassinet hire gift vouchers available!
Give the gift of a unique, thoughtful and practical baby shower gift. Get in touch with our Hospital Bassinet Hire Team to secure a gift voucher, and watch their face light up on the special day!
Secure yours today!
---
If you would like to request a bassinet hire or breast pump hire, or simply find out more, please fill out the form below and we will get back to you shortly. (Fields marked with * are required)
---